Expert Network
Collaboration is a key part of our research and impact. The Amsterdam-based Katalyst Initiative is our key partner in engaging with European industry and civil society stakeholders.
Katalyst Initiative was established to create a European space for new collective strategies to reform the garment industry, based on evidence and innovation. Katalyst aims act as a European counterpart to NCP, helping to facilitate better coordination between EU and US efforts to improve respect for human rights in the garment industry.
Co-Director, Katalyst Initiative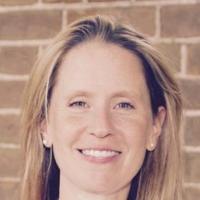 Anne's work with Katalyst Initiative builds on her track record of working collaboratively to find practical, yet principled solutions to some of the most difficult human rights challenges in the g
Co-Director, Katalyst Initiative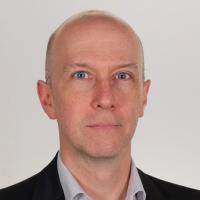 Martin has more than 25 years of policy, strategy and communications experience, including 15 years working in and with the global garment industry.
In addition to our collaboration with the Katalyst Initiative, we partner with experts in our research on labor rights in global supply chains.
Gavan Blau, Researcher for the Myanmar Report, Social Dialogue in the 21st Century Project
Yadira Minero, Researcher for the Honduras Report, Social Dialogue in the 21st Century Project
Research Network
NCP has a research network of faculty from leading universities.
Desiree LeClercq, Proskauer Employment and Labor Law Assistant Professor, Cornell University ILR School
Matthew Amengual, Associate Professor in International Business, Saïd Business School, University of Oxford
Sarah Ashwin, Professor of Comparative Employment Relations, Department of Management, London School of Economics
Jinsun Bae, Assistant Professor in International Business, Sprott School of Business, Carleton University
Jennifer Bair, Associate Professor of Sociology, University of Virginia
Greg Distelhorst, Assistant Professor, Centre for Industrial Relations and Human Resources and the Rotman School of Management, University of Toronto
Eli Friedman, Associate Professor, International and Comparative Labor, Cornell University ILR School
Chunyun Li, Assistant Professor, Department of Management, London School of Economics
Raymond Robertson, Professor, Helen and Roy Ryu Chair in Economics and Government, Department of International Affairs, Bush School of Government and Public Service, Director of the Mosbacher Institute for Trade, Economics, and Public Policy, Texas A&M University
Andreas Admasie, Researcher, International Institute for Social History
Alex Covarrubias, Professor, El Colegio de Sonora