Every ILRie Has a Story
Read More
Join us on campus for Cornell Homecoming! Browse the full schedule and get ready for a weekend full of Big Red spirit.
See details
New York at Work 2022 is a resource for policymakers and the public
Outreach Report
ILR Outreach expertise, research-based data and policy analysis on issues affecting workers, employers, unions and communities is featured in annual report.
Read the Report
"My time at the ILR School helped me understand both labor and management perspectives, which has proven to be a solid foundation for my career."
– Rob Manfred, Commissioner of Major League Baseball
Jim Gross
Faculty Member
Protecting the rights of society's most vulnerable people has been the focus of James Gross's teaching and research.
Read the story
The Martin P. Catherwood Library is the most comprehensive resource on labor and employment in North America, offering expert research support through reference services, instruction, online guides and access to premier collections.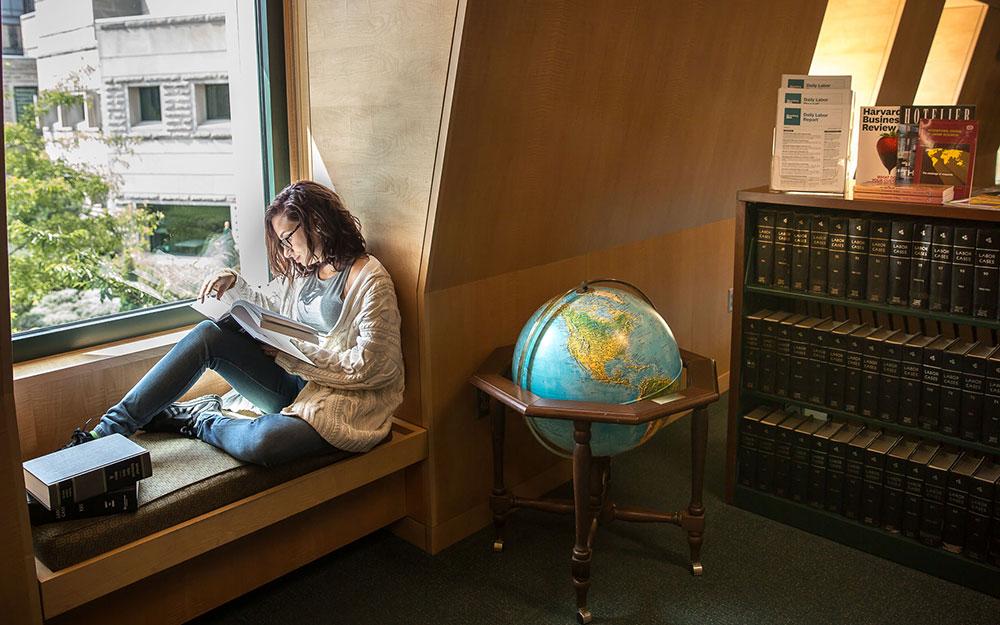 Find out more
Why test prep for children focuses on math exams

New research shows that the reason children show more progress on math exams than on English exams partially stems from incentives embedded in the way standardized tests are designed.
Why test prep for children focuses on math exams
Campus Life
A view of student life at Cornell University's ILR School in Ithaca, NY.
@cornellilr