About the Awards
Judge William B. Groat Alumni Award
Judge William B. Groat (1899-1986) served as counsel to the New York State Joint Legislative Committee on Industrial and Labor Relations, where he played a pivotal role in founding the ILR School and drafting its charter.
The Groat Alumni Award was established in 1971 in honor of Judge Groat's vision and in tribute to his professional accomplishments, which culminated in appointment as justice of the New York State Supreme Court, Eleventh Judicial District.
Jerome Alpern Award
The Jerome Alpern Award was established in 1997 and named in honor of Jerome Alpern '49, whose contributions of outstanding service and support to the ILR School, its students, and its alumni, combined with his professional accomplishments outside the field of industrial and labor relations, embody the essence and spirit of the Alpern Award.
Past Awardees
2022 Award Winners
David M. Cohen '73
Judge William B. Groat Alumni Award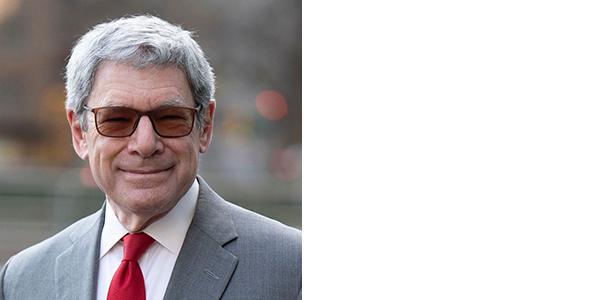 Growing up on Long Island in the sixties, David M. Cohen '73 had a front-row seat at New York City's teacher and transit strikes, and the turbulence of collective bargaining.
"Watching Cornell alum Theodore Kheel save the parties from themselves seemed to be an interesting way to combine my interests in law and politics. Thanks to the ILR School, I fell in love with labor relations early and hard," he says.
"I have joked with Professor Dave Lipsky for many years that I am one of the few ILR alums still doing the full range of traditional labor-management relations. I have been a government official, mediator, arbitrator, negotiator on both sides of the table, had unions go on strike against my employers, handled discipline and grievance cases, and taught classes. Labor relations has been the core of everything I've ever done professionally."
Cohen's first involvement in collective bargaining came as an ILR undergraduate. Most of his career since has been spent in large, complicated, multi-union environments, where he has served as chief negotiator or chief labor counsel.
In recognition of his achievements and longtime dedication to the ILR School, Cohen will receive the Groat Award at the Groat and Alpern Celebration on April 28 in New York City.
Cohen retired in June 2021 as executive deputy commissioner for administration for the New York City Department of Environmental Protection, where he was responsible for the full range of human resources issues.
Before that role, Cohen was employed by the New York City Police Department. In 2006, he was invited to meet with Police Commissioner Ray Kelly, who "spent an hour telling me the labor problems he had that I was going to solve for him. Needless to say, I took the job as assistant commissioner of labor relations for the New York Police Department, and shortly thereafter was promoted to deputy commissioner and labor counsel."
Previously, he served as assistant vice president for administration at Columbia University Medical Center—a role he had assumed after serving as the university's assistant vice president for employee and labor relations for almost a decade.
Before joining Columbia, Cohen was a senior consultant for the Hay Group, an independent labor relations consultant, director of labor relations for the Long Island Rail Road and labor counsel for the Metropolitan Transportation Authority. After earning a law degree at George Washington University in 1976, he stayed in Washington, D.C., for a decade, holding labor positions with the federal government and serving as chief hearing officer of the National Mediation Board, before returning to New York.
As an ILR undergraduate, Cohen amassed 36 graduate credits. "I took advantage of the freedom in my last two years to take whatever courses I wanted at whatever level I wanted," he said. And, he formed close relationships with faculty—most notably, his mentor, Emeritus Professor David Lipsky, with whom he remains friends.
Thanks to a referral from Lipsky, Cohen did two semesters of independent study with a school superintendent in Deposit, New York, who needed a notetaker during contract negotiations. "To sit at the bargaining table as a member of the bargaining team as a college junior was a unique experience," he says. "It gave me a perspective unlike any classroom experience."
Senior year, he advised non-instructional employees in Interlaken, New York, who were negotiating a contract independent of the teachers union. "Every time we had a bargaining session, I'd drive to the other side of Cayuga Lake and we would spend a few hours with the school board and their negotiators," he says. "Ultimately, they got their own treatment separate from the teachers. They were looking for that measure of respect, and I believe that I helped get it for them."
Cohen, who "has been heavily involved with the ILR School forever," has guest lectured on campus and hired, mentored and sponsored students for many years. He also supports faculty research.
In 2007, he and his wife, Abby Cohen, A&S '73 – who he met in an economics class the first semester of their freshman year – launched the "Globalization and the Workplace" program with ILR International Programs. More recently, he sponsored the David M. and Abby Joseph Cohen Summer Research Fund.
Cohen is an emeritus member of the ILR Dean's Advisory Council, a life member of the Cornell Council and chair emeritus of the Cornell Hillel board of trustees. Abby Cohen is a Presidential Councillor, has served on the boards of Cornell and Weill Cornell Medicine, and chairs the steering committee of the Jacobs Technion-Cornell Institute.
The Cohens were honored by Cornell Hillel in 2006, when they received the Tanner Prize, named in honor of ILR alum and University Board Chair Emeritus Harold Tanner, for their contributions to Cornell and the Jewish community. David and Abby were named foremost benefactors of Cornell University in 2008.
"To the extent that I can help other students have the same kind of fulfilling and interesting career that I've had, I feel compelled to do that," he says. "It's important that those of us who have had the advantage of the education that Cornell provides sustain it for the next generation of students and the generations to come."
The Cohens are parents of two Cornellians: Ellen, A&S '02, and Lauren, A&S '08. "They were both warned that if you do Cornell properly, it's for life, and they decided to enroll anyway," Cohen says with a laugh.
The Groat Award, established in 1971, honors Judge William B. Groat (1899-1986). As counsel to the New York State Joint Legislative Committee on Industrial and Labor Relations, he played a pivotal role in founding the ILR School and drafting its charter.
Russell Hernandez '88
Jerome Alpern Award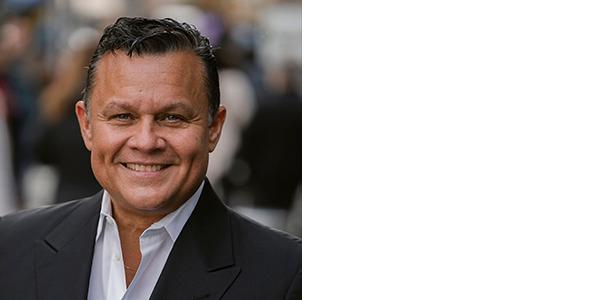 In one of several celebrity collaborations, real estate developer Russell Hernandez '88 partnered with actor Richard Gere in 2007 to restore the historic Bedford Post in Bedford, New York, to a Relais & Chateaux luxury inn.
Hernandez also is co-owner of the City Club Hotel in Times Square. Over the years, he has owned, developed, operated and partnered in 13 New York City-area hotels and restaurants.
He's come a long way from the Bronx and Washington Heights, where he grew up the son of a heating contractor. His mother, Lillian Hernandez, an educator, worked three jobs to put him through college.
In recognition of his success and longtime dedication to the ILR School, Hernandez will receive the Alpern Award at the Groat and Alpern awards celebration April 28 at The Pierre in New York City.
Hernandez's path to ILR was paved by Eddie Gonzalez, then-head of ILR Extension in New York and a friend of his aunt, Helen Padilla. Hernandez arrived on campus a few days into the fall 1984 semester, having missed Orientation to visit his high school sweetheart and future wife, Alessandra, who was living in Italy at the time.
"Growing up around the construction industry in New York in the 1970s and 1980s—and getting summer jobs in apartment buildings, hotels and retail spaces—I experienced a lot of interesting scenarios with unions," he says. ILR gave him perspective on the labor-management dynamic.
Foremost among skills he learned at ILR were how to negotiate and how to manage people. "The school made me who I am today," he says. "It shaped the way I think about and approach business."
As a result, when Hernandez built hotels, he was able to negotiate union deals. And, his company has no attrition. "About 20 people work for me—from New York to Florida to Los Angeles to Colorado—and no one ever leaves. I've had employees for 25, 30 years."
He credits the "incredible mentors" he had at ILR—among them Emeritus Professor David Lipsky, "who continued to be a mentor even as I got older." In recent years, former deans Harry Katz and Kevin Hallock have also been influential.
Equally influential to his Cornell experience were his brothers from Delta Chi fraternity. "My dearest friends to this day are from Delta Chi," he says.
After graduating, Hernandez went to work for his father, who was starting an environmental business. A few years later, a Delta Chi brother introduced him to a hotel developer; shortly thereafter, Hernandez joined his company, Gotham Hospitality Group. "From 1991 to 1998, we built 11 hotels in New York City. By the third hotel, he had made me a partner," Hernandez says.
When the company was sold, he became a contractor. In 2006, he founded Atlantic State Consultants in Pound Ridge, New York, which specializes in residential and commercial development, and Atlantic State Advisors, a real estate management company that administers high-end properties. He is also consultant/representative for individuals in the development and construction of their projects.
Hernandez has maintained a strong connection to ILR, serving on the Dean's Advisory Council and the Development/Campaign Committee. A passionate fundraiser, he makes calls each year to solicit gifts and has hosted fundraising events at his home. Together, these efforts have raised tens of thousands of dollars for the school.
His passion is fueled by a desire to support ILR and Cornell and "kids like me, who, without financial assistance, would not be able to attend."
When ILR was seeking new office space in New York City, he helped the school identify options and negotiate terms of its lease agreement.
Civic engagement is equally important to him: Following 9/11, he initiated and led the creation and implementation of the Office of Emergency Management for the town of Pound Ridge. He also serves on the Commission on Judicial Nomination for the state of New York.
Hernandez and his wife, Alessandra Gallo-Hernandez, are the parents of three Cornellians: Gabriel '17; Serena, HumEc '19; and Daniel '22.
"I think of ILR as a small family," he says. "It's definitely an extension of my family."
The Alpern Award is named for Jerome Alpern '49, MBA'50, whose outstanding service and support to the ILR School, its students and its alumni, combined with his professional accomplishments outside the field of industrial and labor relations, embody the award's essence and spirit.