About the Awards
Judge William B. Groat Alumni Award
Judge William B. Groat (1899-1986) served as counsel to the New York State Joint Legislative Committee on Industrial and Labor Relations, where he played a pivotal role in founding the ILR School and drafting its charter.
The Groat Alumni Award was established in 1971 in honor of Judge Groat's vision and in tribute to his professional accomplishments, which culminated in appointment as justice of the New York State Supreme Court, Eleventh Judicial District.
Jerome Alpern Award
The Jerome Alpern Award was established in 1997 and named in honor of Jerome Alpern '49, whose contributions of outstanding service and support to the ILR School, its students, and its alumni, combined with his professional accomplishments outside the field of industrial and labor relations, embody the essence and spirit of the Alpern Award.
Past Awardees
2023 Award Winners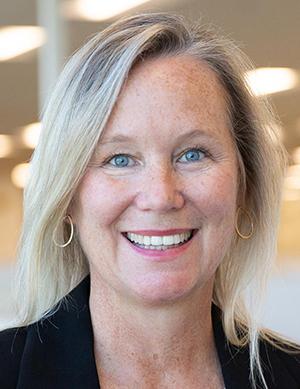 Christy Pambianchi '90
Judge William B. Groat Alumni Award
As executive vice president and chief people officer at Intel Corporation, Pambianchi is responsible for driving Intel's people strategy and for fostering a vibrant culture.
Prior to her time at Intel, she served as executive vice president and chief human resources officer for Verizon, where she led the company's internal COVID-19 response and worked with HR leaders across industries to reduce the negative impacts of mass unemployment caused by the pandemic.
Before Verizon, Pambianchi was executive vice president of People & Digital at Corning Inc. and served in other senior leadership roles there. She began her career at PepsiCo Inc., where she worked for 10 years.
Pambianchi is a member of the Dean's Advisory Council, the ILR campaign committee and ILR's Center for Advanced Human Resource Studies Advisory Board. She is a sustaining member of the President's Council of Cornell Women.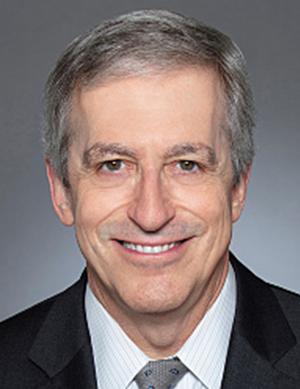 Ed Baum '81
Jerome Alpern Award
Baum is a partner in the litigation department at Perkins Coie LLP in New York City. His practice is focused on representing public and private companies in complex business litigation, and on lender liability matters, creditors' rights issues and business torts. Previously, he led Proskauer's corporate litigation group.
Baum is a member of the ILR Dean's Advisory Council and the ILR Scheinman Institute on Conflict Resolution Board of Advisers. He previously served as a Cornell Annual Fund volunteer.
Baum and his wife, Holly Wallace, sponsor an ILR partnership with the New York Advisory Board of the Network for Teaching Entrepreneurship (NFTE). The organization creates curricula for teaching entrepreneurship in underserved urban high schools and conducts business plan competitions for students. The Cornell ILR Baum and Wallace Family Scholarship supports NFTE graduates who attend Cornell.