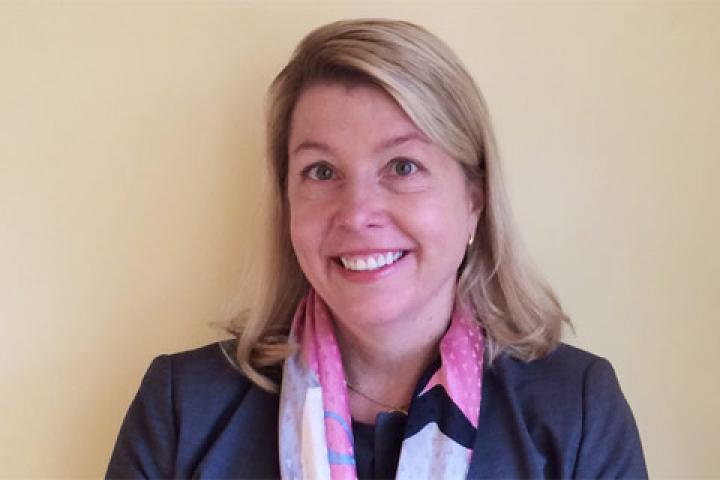 Corporate Director of Total Rewards for Loews Corporation
BA, Ithaca College
MS, ILR, Cornell University, 1993
Barbara Molloy had her sights set on a master's degree from Cornell since her days as an undergraduate psychology major, with a business minor, at Ithaca College. She visited Cornell's campus often and knew the university was a good fit.
After graduation from Ithaca College, she worked at various large companies in Manhattan in the Human Resources Department with focus on employee benefits, pension administration and executive compensation plan designs. While at Lever Brothers, her senior manager encouraged and supported her desire to pursue a graduate degree in Human Resources to build on her professional experience. The master's of science program at ILR in New York City allowed her to pursue her passions while still working full time.
Balancing the demands of her career and the master's program, which she says "did not cut us any slack," was often challenging. Work and academic deadlines often coincided. Molloy needed to be disciplined to excel at both and the challenge was worth it, she said.
She applied what she learned in the classroom to her job and used professional experiences as live case studies. The balance, Molloy said, prepared her well for a senior level position as her career advanced.
"My advice to professionals contemplating a master's degree while balancing a full-time career is to focus on the long-term gains. Furthering your education will make you valuable to your company and is worth the short-term sacrifice."
Her thesis at ILR focused on the financial funding arrangements of medical "Managed Care" that has proven to be extremely beneficial throughout her career, especially with the implementation of the Affordable Care Act. She has a deep understanding of the financial implications, as well as legal requirements, of benefit plans.
This is particularly important in her current role, where she manages the benefits and compensation for Loews Corporation. This includes managing plan design and strategy, analyzing related benchmarks and negotiating contracts, all while adhering to changing regulations. She also is a member of the various committees overseeing these plans.
Molloy credits her master's degree from ILR with helping her reach a senior level position at Loews Corporation. As the corporate director of total rewards for Loews Corporation, she applies what she learned at ILR about negotiations, compensation and total rewards every day. She also brings her corporate expertise to the New York Chapter's Steering Committee of the Worldwide Employee Benefits Network (WEB) that updates professionals on changing employee benefits legislation, technology and delivery systems. Before this position, Molloy was first vice president/director of benefits and executive compensation for Commerzbank AG, where she managed benefits and executive compensation through a merger and acquisition.
Molloy remains connected with ILR through relationships with colleagues who are also ILR alums and as a donor to the ILR Annual Fund. She gives back to ILR because she credits the school with giving her the training and skills needed for success.