Adam Kahn Participated in the Annual Clinton Global Initiative University Conference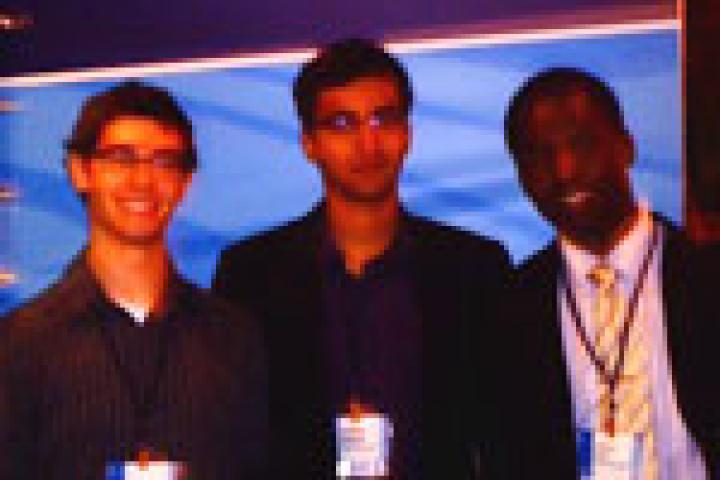 President Clinton's annual international conference, the Clinton Global Initiative University, was an extremely valuable experience for me, personally, academically, and professionally. The weekend began with an opening plenary featuring Surgeon General Regina Benjamin, entertainer/activist Pharrell Williams, and two student founders of impressive non-profit organizations. This set the stage for two days of incredible stories and fascinating people.
I'd first like to summarize one of the more unique and memorable occurrences of the conference before elaborating on my personal accomplishments, and how I feel this weekend affected me. On Saturday, I had the privilege of attending a seminar on human trafficking and its impact on local communities. Two people stood out most to me: one, a former slave himself, gave an extremely moving account of his childhood, bonded to his owners. He has since spent the last thirty years fighting for the freedom of slaves, ever since his owners banished him in America, with no money, education, or knowledge of English. The other was a young woman sitting next to me at the event who had come from the Dominic Republic; she explained to me the culture of slavery, and how ingrained it can be in Caribbean society. I highlight these two individuals as a microcosm of the impactful people with whom I interacted at the conference.
Though many of the panels and guest speakers increased my awareness of some of the world's ills, the truly developmental part of the conference was my interaction with other university students. The world is burdened with issues, but being surrounded by 1,500 other activists like myself assured me that this generation will not take the problems of the Earth lying down. Specifically, I met other students working on similar projects to me in Ghana, and those contacts promise to be fruitful to the mutual advancement of all our organizations. 
Even without considering the impact the conference had on my non-profit organization, I feel like CGIU helped connect real-world applications to my studies at Cornell. For example, Work, Labor, and Capital in the Global Economy has touched on many of the issues we discussed in Miami; there is certainly a difference between hearing about forced labor migration in a classroom, and actually speaking with victims of human trafficking. CGIU allowed me to connect my education to current issues, not just intellectually, but in a way that will allow me to personally address those problems.
Overall, I feel incredibly lucky to have participated in this event, and I can't wait for the chance to return next year. I achieved tangible results by meeting Ghanaian non-profit contacts, and just as importantly, by seeing the impact of the topics we study in ILR on the actual people affected. There's no way I could afford to attend without the support of the ILR International Experience Grant, and I am so grateful for their generosity.