Alum Reaches Out to Families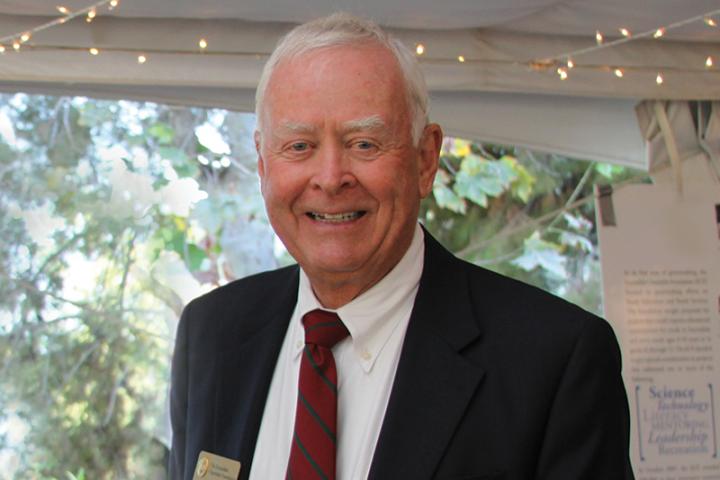 Jack Raymond '60 remembers what it's like to dream of attending college, but needing help to get there.
Raymond was a high school student in the 1950s in Escondido, Calif., 30 miles north of San Diego, when he earned a college scholarship from Standard Oil, a company for which his father worked.
An adventurous soul, Raymond chose to fly east and attend the ILR School, which helped set him on the path to becoming one of the most successful real estate developers in the San Diego area.
Now, he spends much of his time and energy looking for ways to help young people and families in need in the Escondido area, his home since 1944.
Raymond recently began funding a scholarship. In a few years, it will help send some young people in need from his home county of San Diego to ILR.
"My ties with the ILR School have grown stronger over time as I have had a chance to reflect on what I learned," said the president and CEO of The Raymond Companies, a private real estate management company in Escondido. "The classes in labor law, human resources and accounting, among others, were a great help in my real estate career."
"The ILR School also taught me how to write effectively and be a critical thinker," he said. "That was just as important."
Raymond hasn't been back to Ithaca in many years, but he stays in contact with ILR Dean Kevin Hallock and others at the school. He occasionally attends events at the Cornell Club in San Diego, and gets together every year or two with three Cornell friends who live in Oregon and Colorado.
As his career winds down, Raymond focuses on helping families in his county through philanthropy. He helped start a community foundation in Escondido that funds local nonprofits helping families in need. "Community engagement is just as important as my business career."
Raymond has also set up scholarships at California State University San Marcos for students in need who want to stay closer to home. "There are many bright young people who will have successful careers after attending San Marcos," he said.
"I know there are also many bright, motivated, risk-taking kids who would go to Cornell and thrive if they had extra help like I did. I am happy that I can serve both populations."