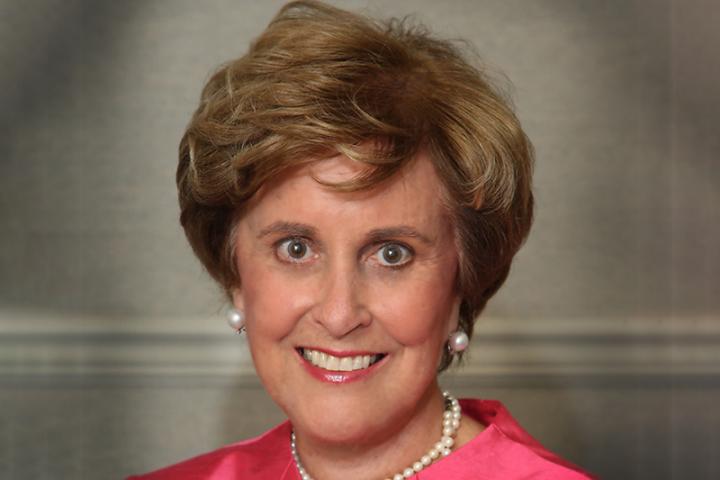 As chairman and former CEO of her family's Elberon Development Group, Anne Evans Estabrook '65, MBA '66, continues to use the skills she learned at ILR.
"Does my ILR training help me lead the company? Absolutely. Every day," Estabrook said. "Collective bargaining, mediation, negotiation, organizational behavior, communication — all
of that I learned at ILR."
Especially in the boardroom, Estabrook said she looks for commonalities when trying to resolve a problem. "Often, we find there is so much more that is joining us than dividing us."
Likewise, she uses a collaborative leadership style. "I want to hear what everyone has to say," Estabrook said. "I'm not dictatorial. I like to build consensus."
She learned her approach at ILR. "It's all about the human element and how you lead people to your point of view as opposed to telling them what to do. That's all ILR."
Estabrook has served Elberon well. In 2018, it celebrates its 100th year.
Founded in 1918 by her father, the Elizabeth, N.J., company remains a family enterprise and owns more than two million square feet of industrial real estate, mostly warehouses.
Estabrook's son Dave Gibbons, Law '96, is now president and chief executive officer.
Estabrook credits much of the company's success to remaining community focused and fiscally conservative. Elberon has 10 full-time employees, lean enough to weather hard economic times, she said. "Small and mighty."
A team of outside professionals such as lawyers, bankers, real estate brokers, accountants, environmentalists, traffic specialists, architects, engineers and contractors helps guide the company through each development project.
Elberon specializes in build-to-suit projects, which means it finds tenants first, negotiates the lease and then puts the shovel in the ground to start the building. "This is a conservative approach in our industry, but it keeps the overhead costs low and decreases the risk profile of the project."
Estabrook's father, David O. Evans, had a fifth-grade education. The youngest of 10 children of Welsh immigrants, he left school to help support the family after his father was killed in a train accident.
"It was important to my father that I have a college education," said Estabrook, the first in her family to attain that educational level.  
Estabrook worked with her father for 15 years. After he died, she ran the company on her own, then mentored her son until he became CEO in 2015.
In 1994, Estabrook endowed an ILR conflict resolution professorship — held by David Lipsky since its inception — because she believes business and society benefit when parties find resolution outside the courtroom.
"Leadership is about finding consensual solutions to problems. An effective leader relies more on listening than speaking. A team forms and disparate views are melded together because people feel they have been heard. The end result is a successful project."