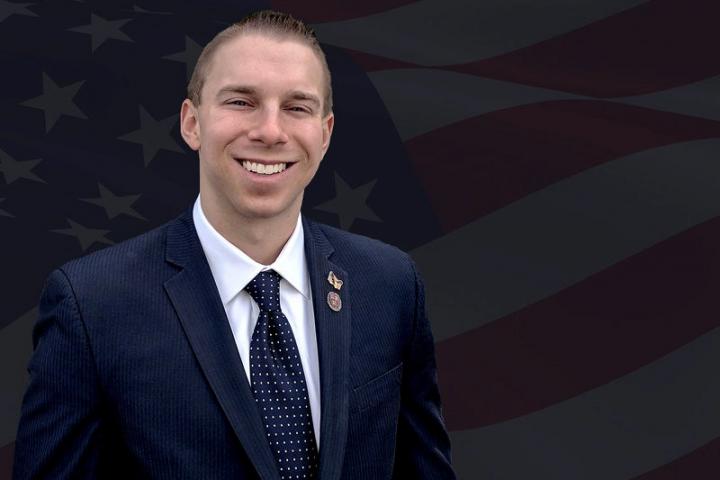 Josh Lafazan '16 became the youngest trustee on the Syosset School Board when he was elected as an 18-year-old in 2012 while a senior at Syosset High School on Long Island.
Now, the 23-year-old would be the youngest Nassau County legislator if elected this fall, and Lafazan said his political career would not have been possible without his ILR School education.
"My classes in unions, collective bargaining and organizational behavior helped me become a more educated board member, and I'm excited to have the opportunity to share that knowledge and, hopefully, bring a fresh perspective to the legislature," he said in an interview.
Lafazan is in his second term on the school board and plans to stay on the board if elected to the legislature.
He has questioned administrator salaries and budget waste in the school district and has plans to shake up a county government that he said makes headlines too often for indictments instead of finding ways to keep young people from moving away for better jobs. He wants to be sure millennials have a voice in the county's future.
"I am tired of seeing my generation priced out of the only place we have ever called home," he said. "In Nassau County, people between 22 and 35 years old have two housing options: Mom and Dad's basement or leaving the area. Many of my classmates have moved away."
The ILR School is well represented on the Lafazan campaign.
Josh Thomas '20, the communications director, first encountered Lafazan when Thomas spoke to the school board after being elected president of Syosset High School.
Lafazan "listened carefully and was well-prepared," Thomas said. "When I heard he was going to run for Legislature, I knew I wanted to join his team."
Dustin Liu '19 volunteers because Lafazan helped him run for student trustee at Cornell. "He cares about those around him, and I am excited to see how that quality translates to representing a legislature district."
Lafazan came to Cornell in fall 2014 after earning an associate's degree in liberal arts at Nassau Community College, in part because he promised his school board constituents he would remain local and attend board meetings while in college. He praised his community college experience in an April TED Talk.
In his two years at ILR, he commuted home to attend board meetings, energized by what he was learning. "The breadth of classes and the resources and quality of professors at ILR helped make me a more educated board member."
After leaving Ithaca, Lafazan attended the Harvard University Graduate School of Education, where he earned a master's degree in education policy and management in May.
He announced his legislature candidacy in June, and will run as an independent in District 18 on five party lines – Democratic, Working Families, Independence, Women's Equality and Reform – against a two-term Republican, Donald MacKenzie.
"I may pursue a doctorate in educational policy in the future because I want to make sure every child has the same opportunities I had, but for now, I want to work for the people of Syosset and Nassau County and slow the brain drain," he said. "Thanks to what I learned at ILR, I am confident I can make a positive impact."