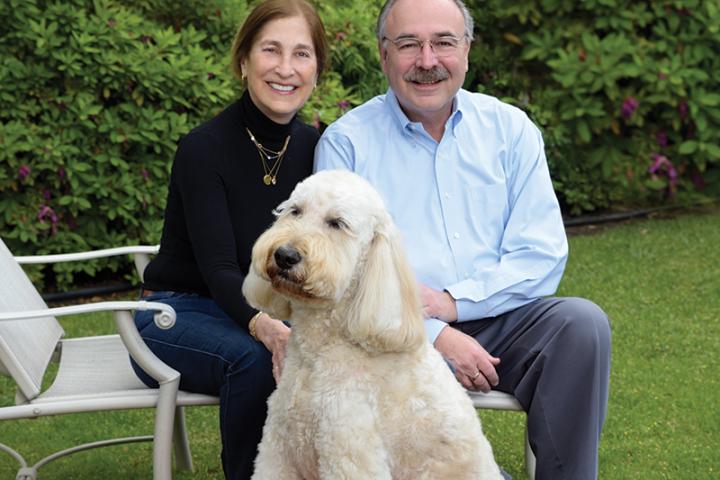 Darry Sragow '66 is a powerful Los Angeles lawyer and a respected veteran Democratic political consultant with deep roots in California.
He points to one constant in his long and winding career:  His ILR School education.
"I didn't realize when I was a student that I was learning as much as I did, but over and over in my career, I encountered circumstances where what I studied was invaluable," he said. "I have worked with labor leaders, and managed campaigns and the office of an international law firm, using skills I developed there."
He also married into a family with a Cornell and labor history.
Susan Pressman Sragow, A&S '67, a licensed clinical social worker and the daughter of Sophia Platnik Pressman, A&S '28, and Leon "Lee" Pressman, A&S '26, met Darry on campus.
Lee Pressman led the fight to win unions the right to picket and be recognized as bargaining units. Pressman did so while working for the Congress of Industrial Organizations, which later merged into the AFL-CIO.
After getting a master's at the University of Pennsylvania and serving as a naval officer, Sragow's first job was with the National Committee on Household Employment in Washington, D.C. "We were able to get domestic workers covered under the minimum wage law."
The Sragows moved to Muncie, Ind., in 1972 so that Darry could run his first campaign, for a U.S. House of Representatives seat. "Labor is important in Democratic campaigns, and Muncie was a big labor town," Darry Sragow said. "We didn't win, but I got high marks for running a good campaign."
They returned to Washington, where he worked for the U.S. Senate Committee on Veterans' Affairs and then attended Georgetown Law School at night while working for U.S. Sen. Birch Bayh of Indiana.
The Sragows moved to Los Angeles in 1982 for Darry to practice law, and less than two years later, he was managing U.S. Sen. Alan Cranston's successful re-election. For the next 20 years, he managed and advised many state and national races.
Today, he's a partner with Dentons, a global law firm, and teaches political science at the University of Southern California. He also advises campaigns while he and Susan travel between Los Angeles and their 1820 farmhouse in Ithaca.
The Sragows are passionate about the future of Cornell, ILR and the Worker Institute — as is their daughter, Lara Sragow, A&S '95. "There are going to be a lot more people than jobs in the future, and we have to figure out what we are going to do about that," Darry said. Susan is legally blind, and her passion is the accommodation of workers with disabilities.
"The ILR School is well equipped to focus on the future of work. We are committed to its success in a changing world."