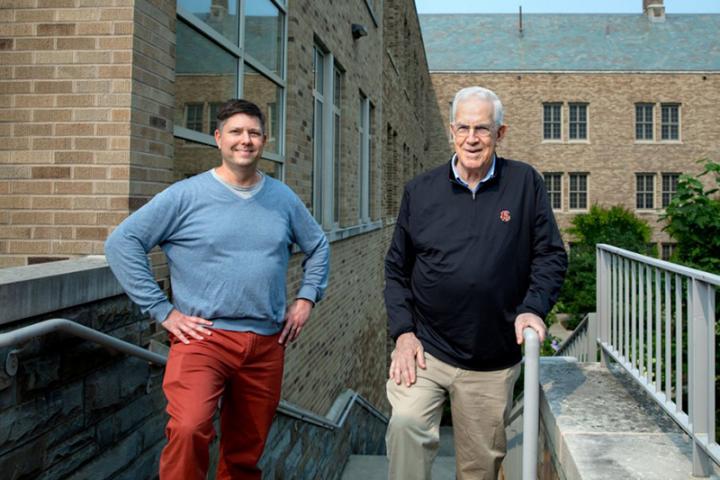 Ronald G. Ehrenberg waited five years for a kidney transplant. He never dreamed the donation would come from Adam Seth Litwin.
ILR Associate Professor Adam Seth Litwin spent two years quietly preparing his body for a successful kidney donation. When Strong Memorial Hospital called him to say the transplant was slated for June, he revealed to the recipient, Professor Ronald G. Ehrenberg, that the kidney was coming from him.
It's rare to receive a kidney from an unrelated live donor; Ehrenberg hopes that Litwin's generosity encourages others to become donors.
Litwin, who like Ehrenberg is recovering at home this summer, explained his motivation for sharing a kidney: "Ron personifies the best of the ILR School and of the university. I would give my heart to this enterprise if I could, so this is about as close I could get."
Read the full story in the Cornell Chronicle.